← Back
TS3AudioBot Control Panel
39.99€views: 1784
This TS3AudioBot Control Panel is a fully featured Control Panel which will fit everybodys needs. Start/stop, create, delete bots, play music and so on.

---
5 / 11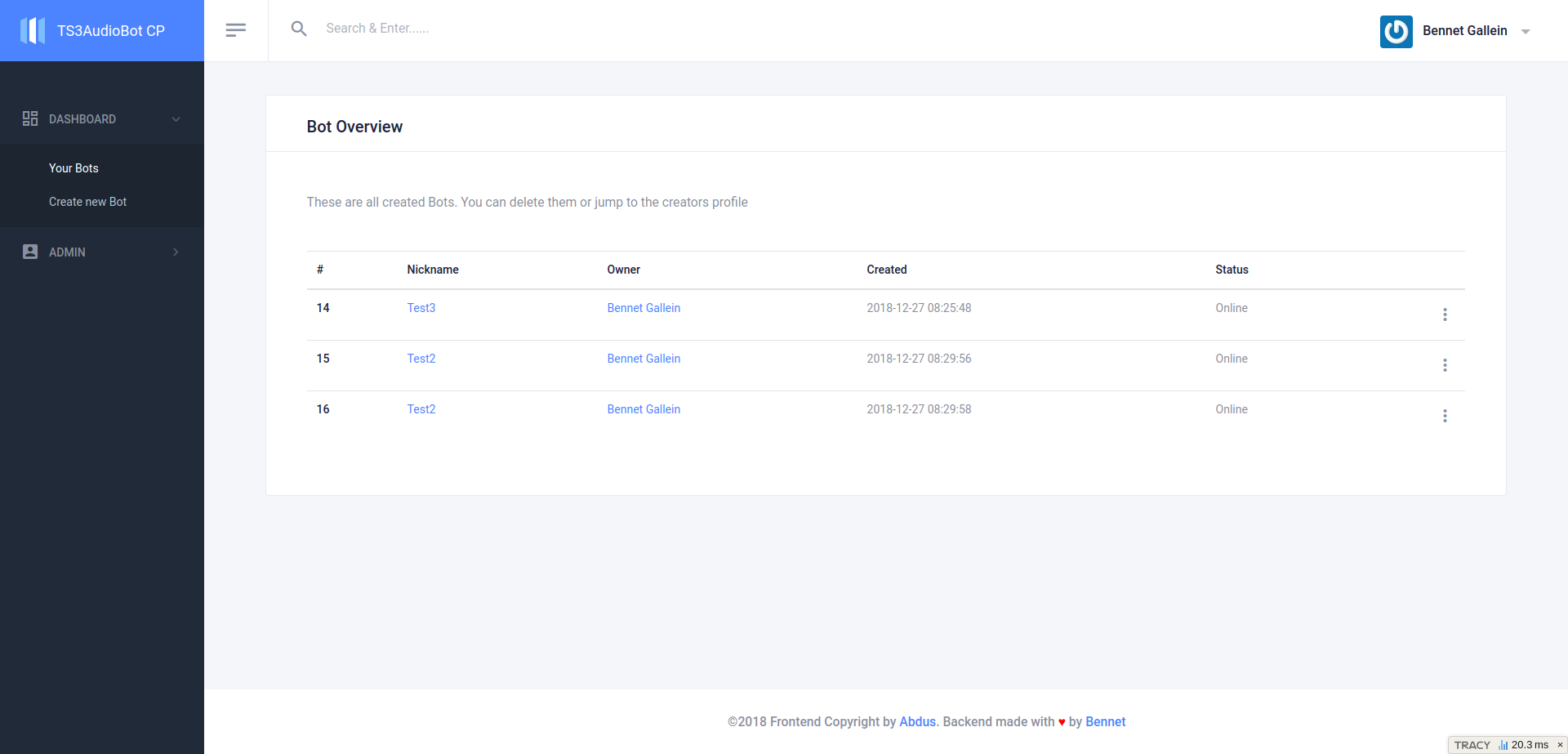 Admin Bot Overview
6 / 11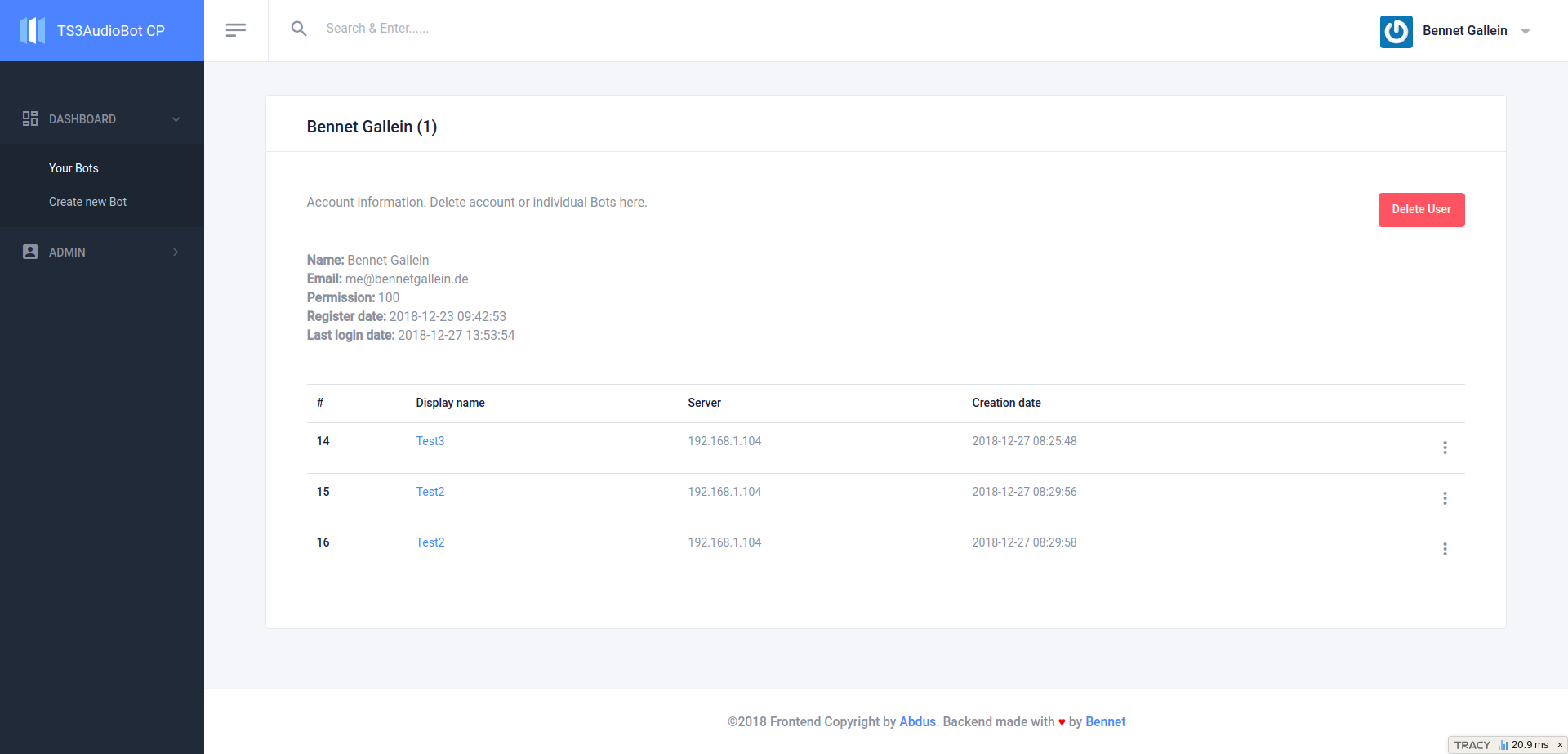 Admin User Account Overview
9 / 11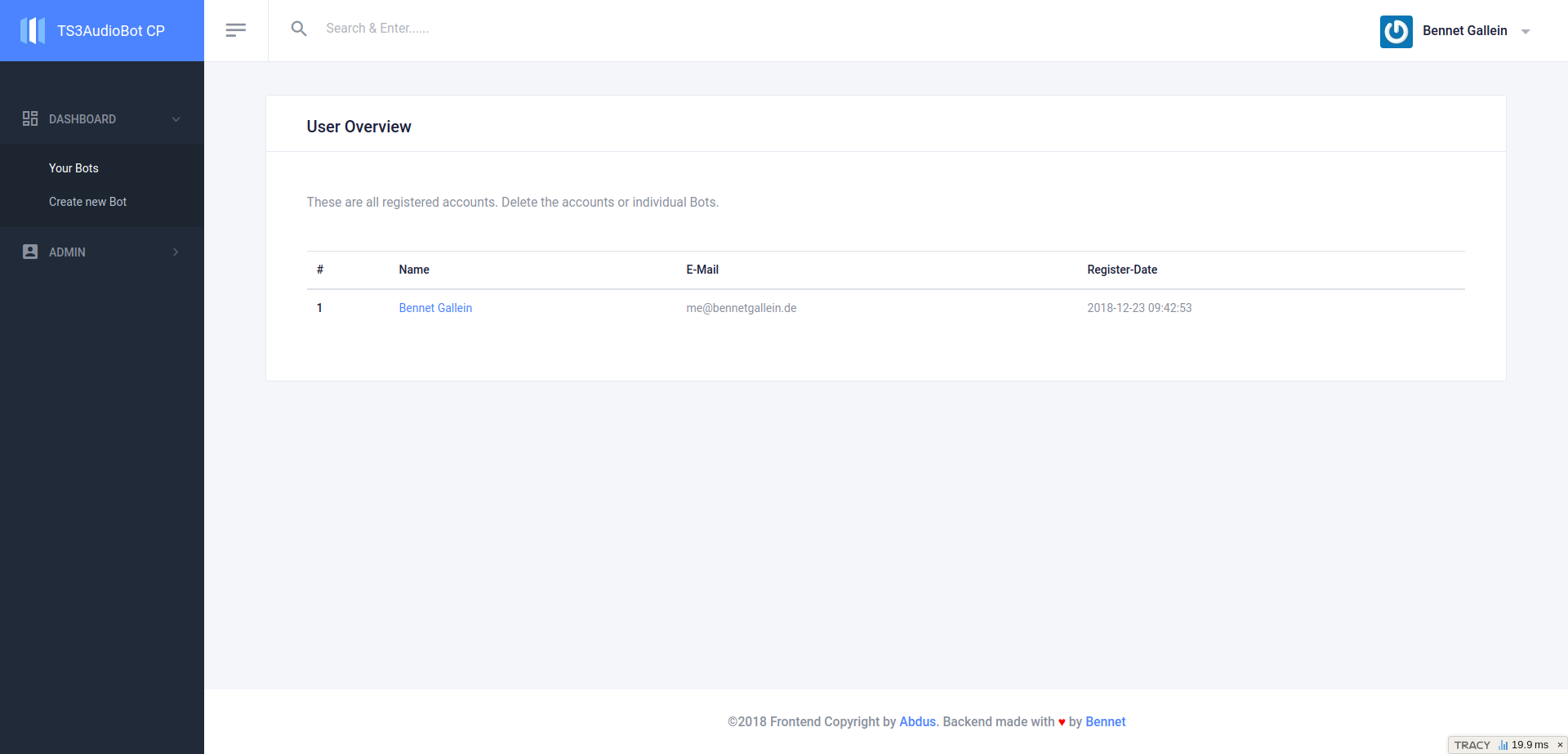 Admin User Overview
10 / 11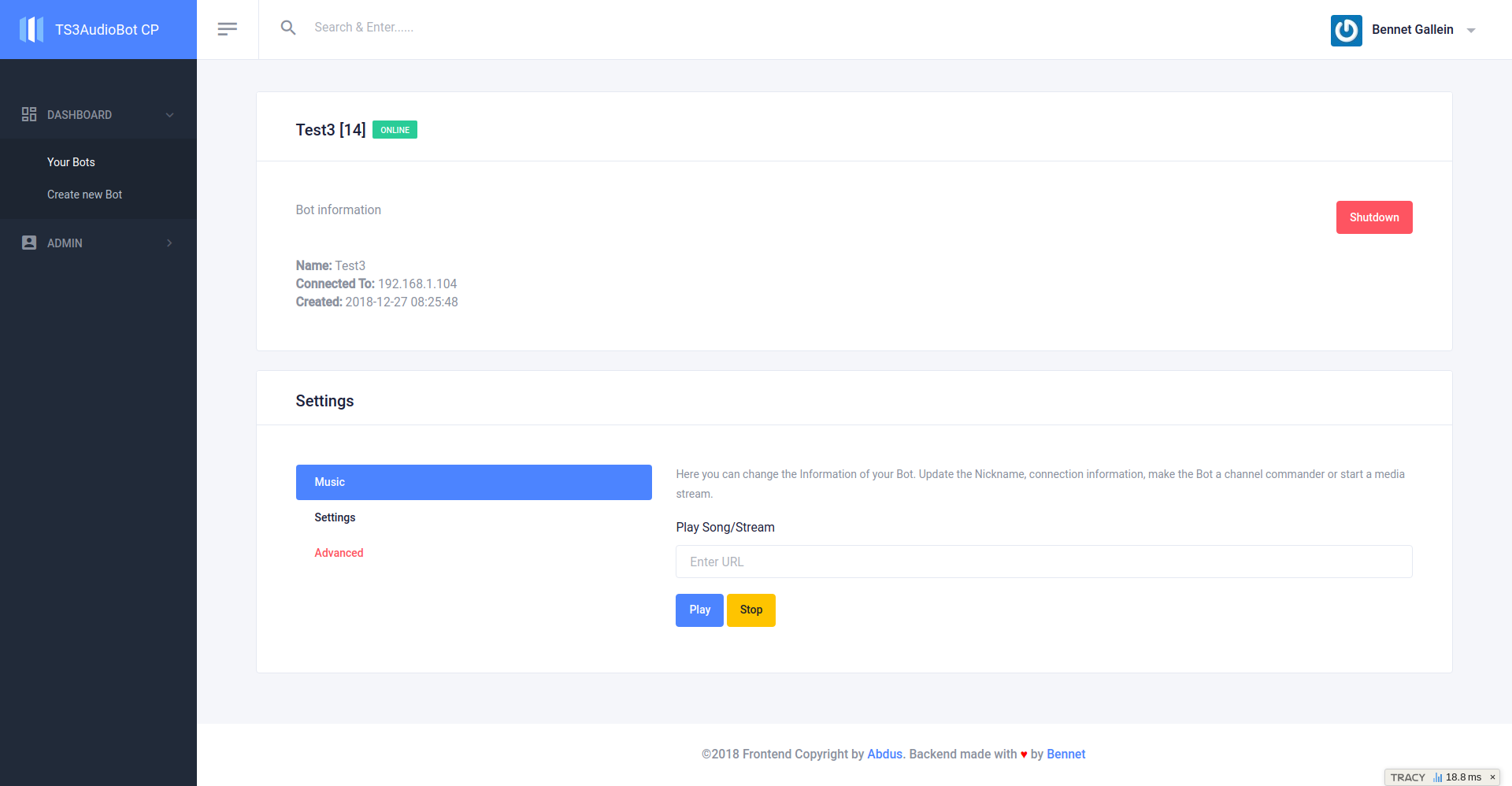 Bot Music Tab
11 / 11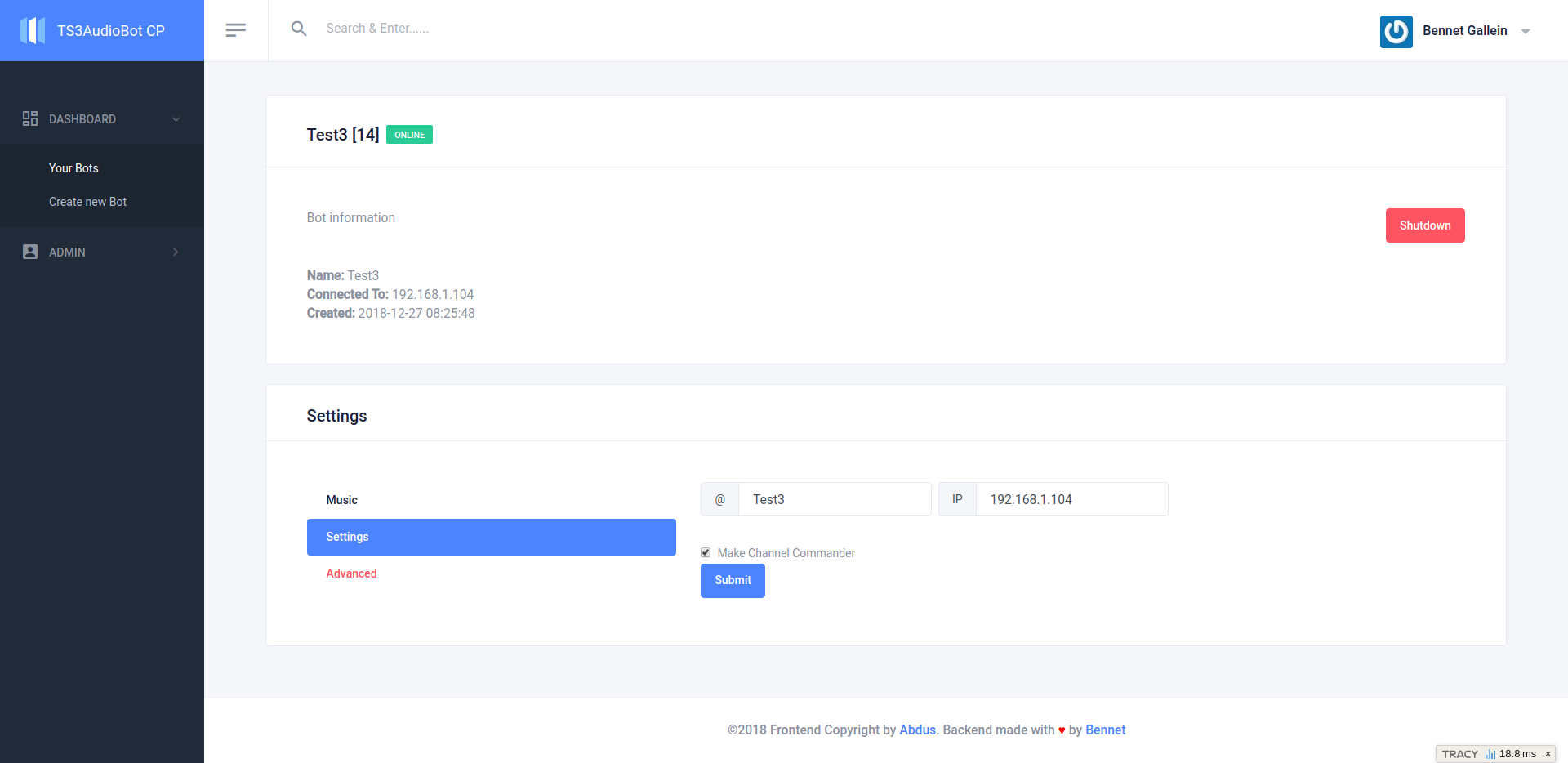 Bot Settings Tab
12 / 11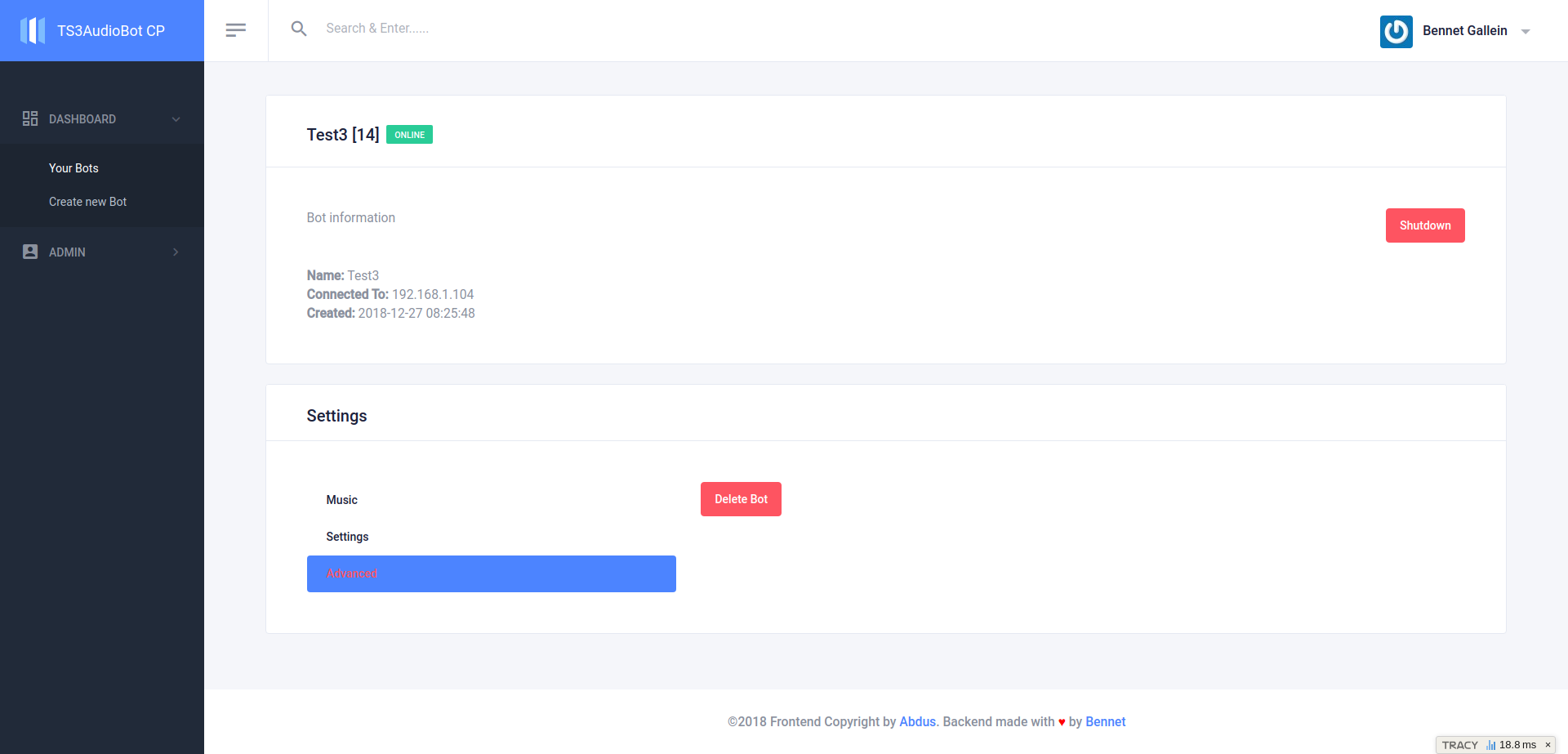 Bot Advanced Tab
13 / 11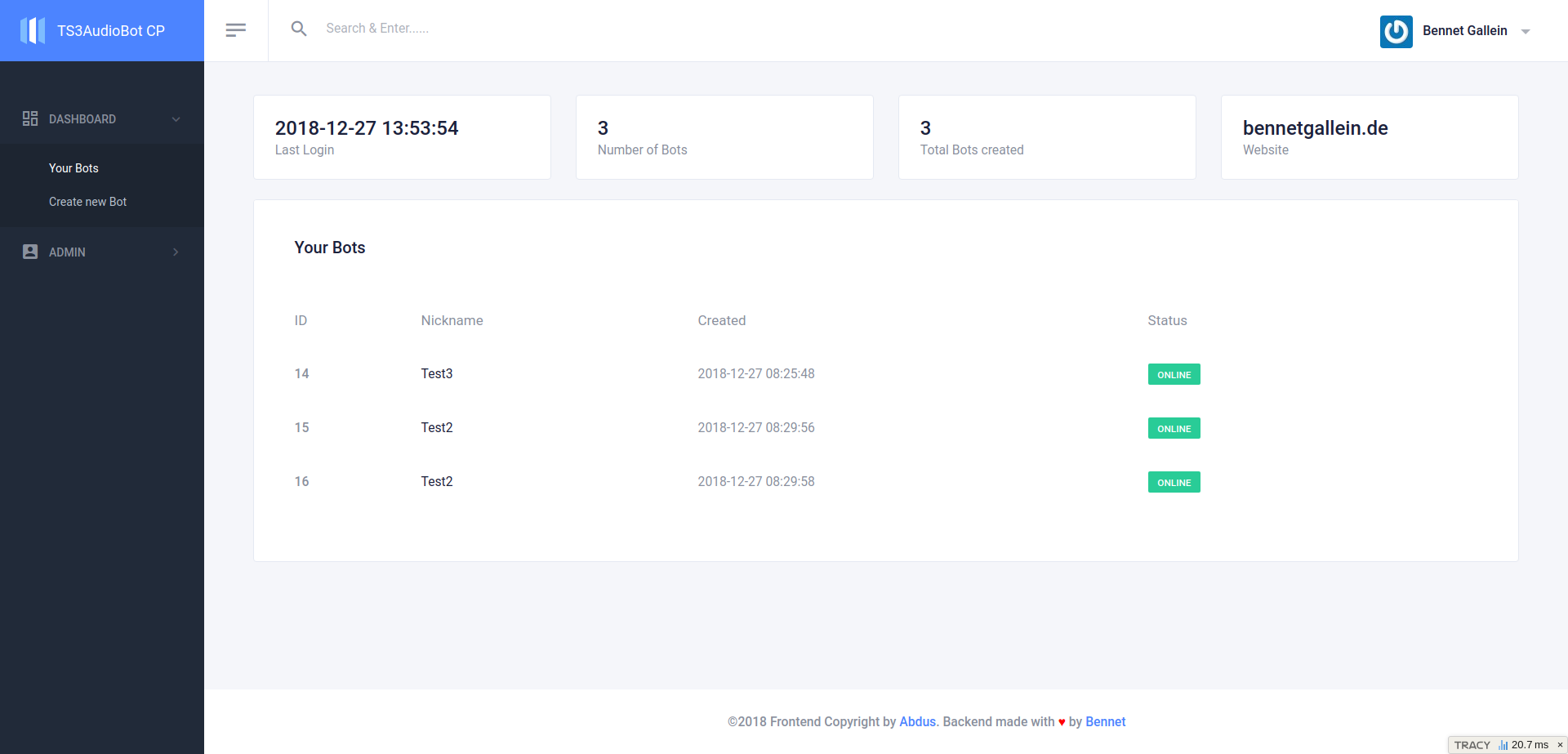 Dashboard
14 / 11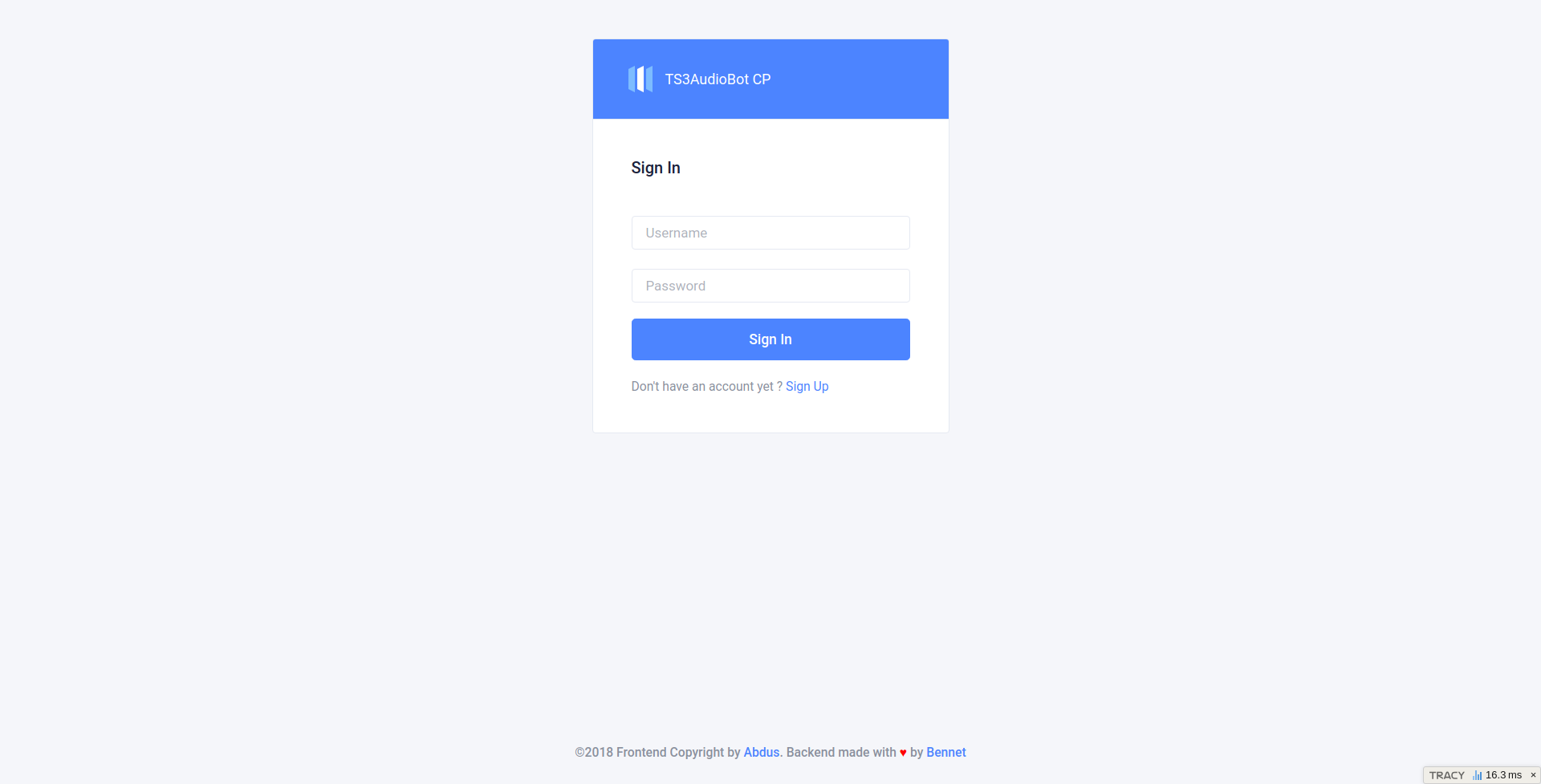 Login Screen
15 / 11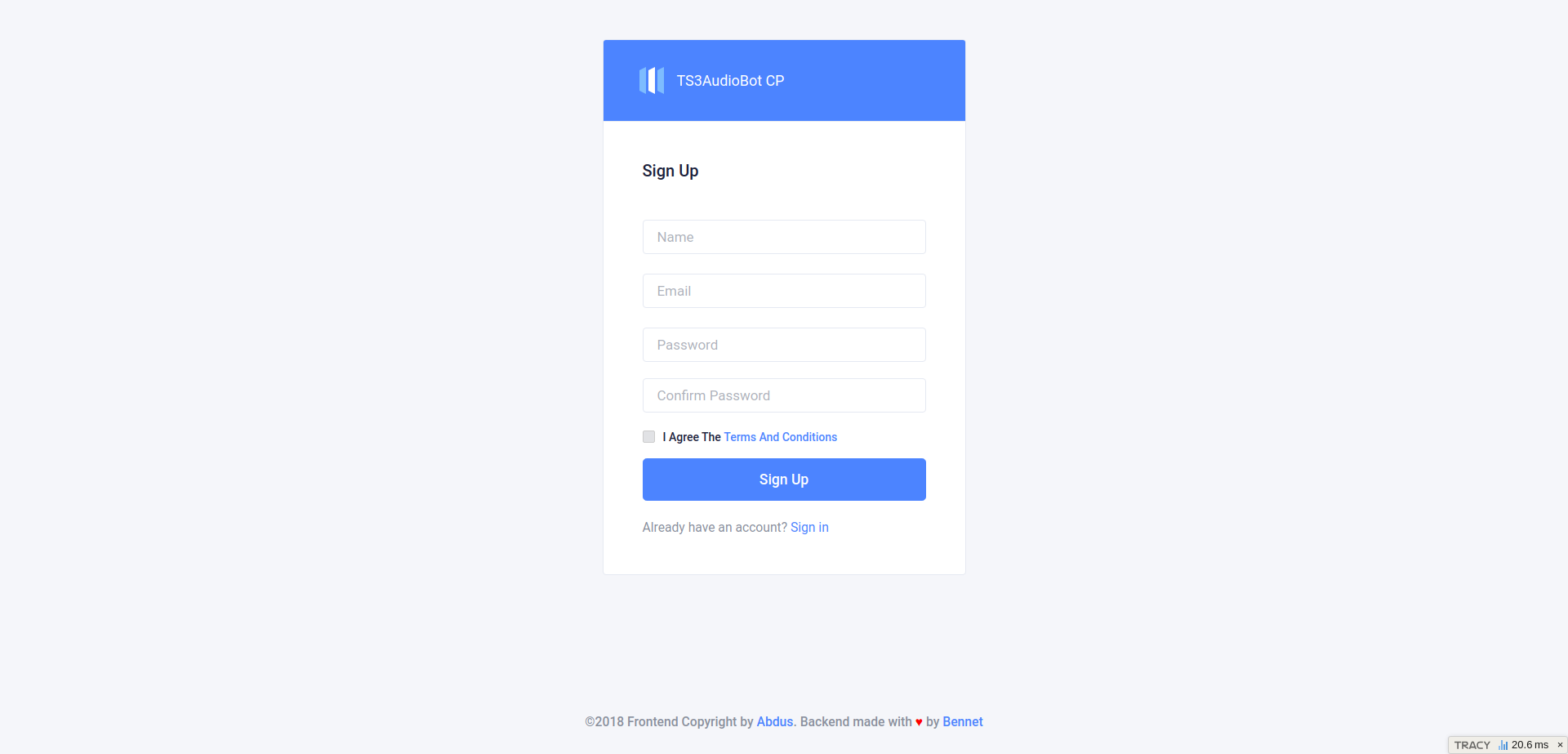 Sign Up Screen
16 / 11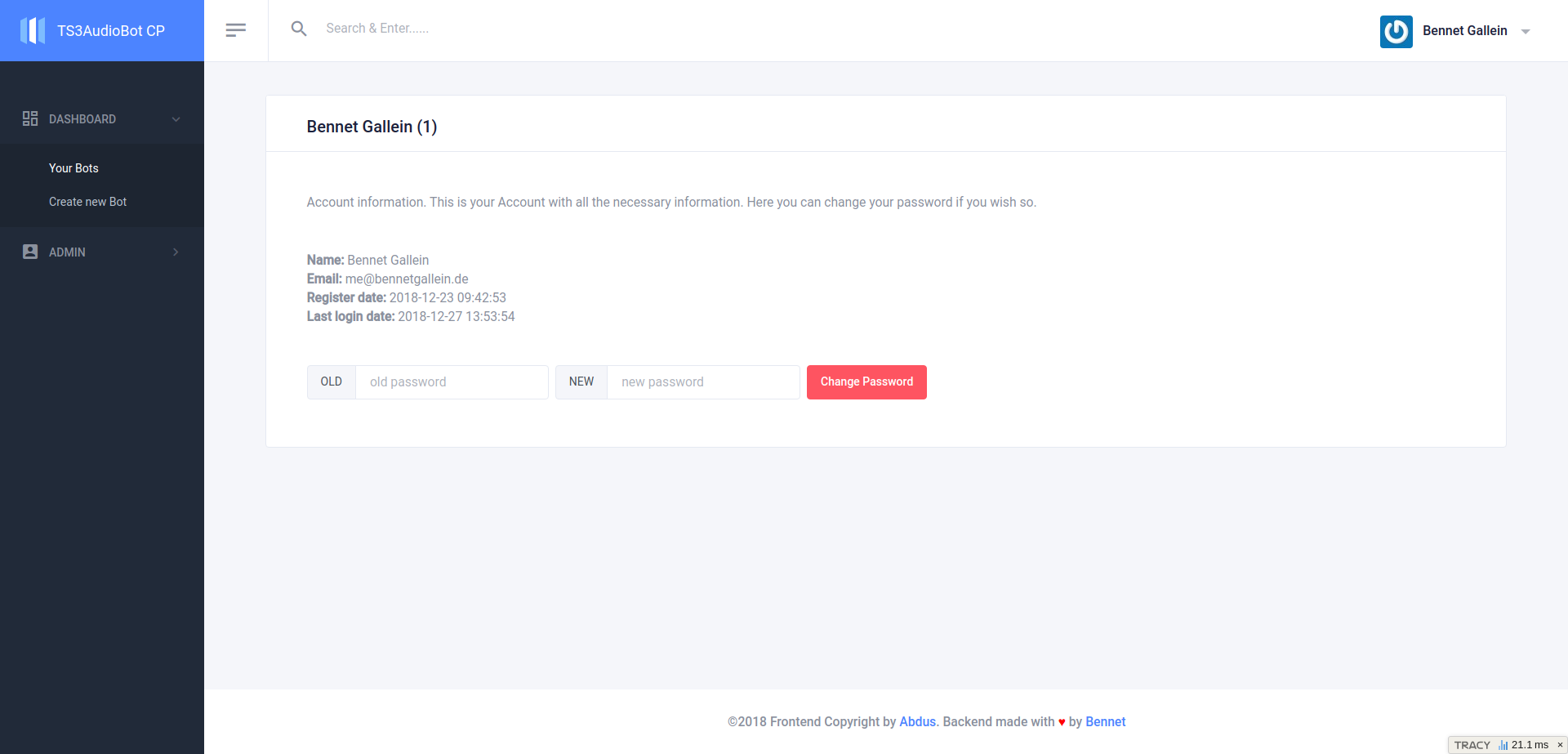 User Settings Page
17 / 11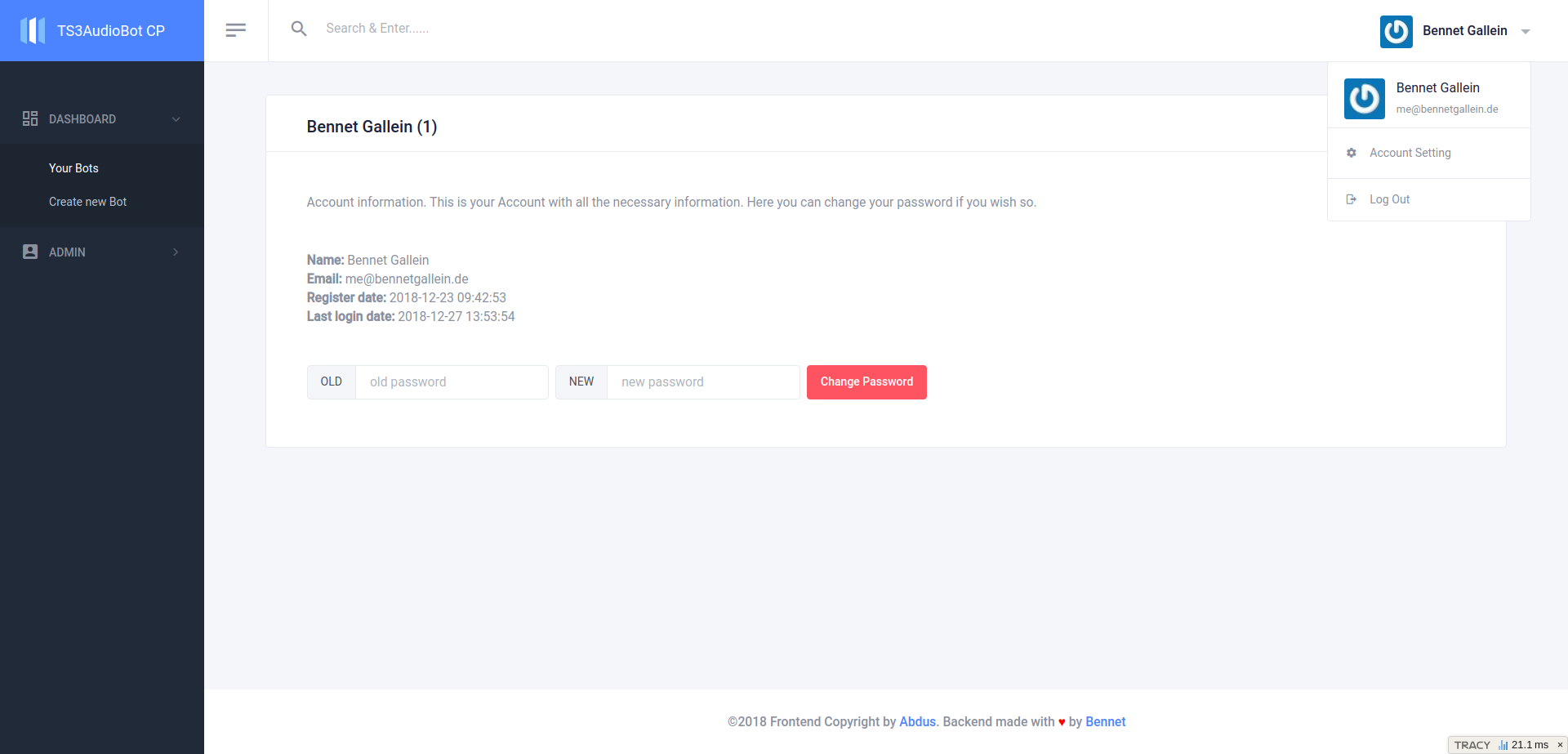 Dropdown (top right)
❮
❯
---
You need a way to control all your TS3AudioBot instances over a web-interface? Search no longer!
This Control Panel is carefully crafted in Germany and has very high quality standards. It offers you much possibilities regarding configuration and a fair price. See the feature list below to learn more.
login & register system
∞ bots
admin user managment (delete)
bot managment (admin delete)
bot managment (user):

start/stop bots
change nickname
change connection information
change server password, default channel and channel password.
display current song / play new one
quickplay list
adjust playback volume

search bar for bots
fully automated update system
Configuration:
Things that are configurable:
database server/user/password/database
registration enabled (users cannot register if set to false)
limit bots per user (-1 for unlimited)
change the TS3AudioBot server/port/token
Add as much quickplay link as you like
custom text-box on dashboard
installation place (does not require a subdomain, can also be run in a sub-directory of the main web-server)
If this didn't convince you I don't really know what will... If you happen to buy this one, tweet at me @bennetgallein and I'll happily like it!
Any questions? Or a feature request?
Drop me a DM on Twitter or write me an email (me@bennetgallein.de)
← Back